Garibaldi Thohir
President Director & CEO
Adaro Energy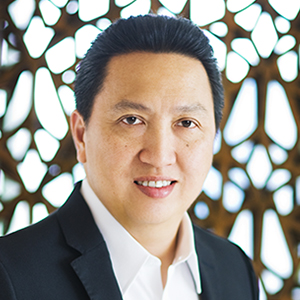 Mr. Garibaldi Thohir, serves as the Chief Executive Officer at PT Adaro Energy Tbk, the Indonesian energy group that focuses on integrated coal mining through subsidiaries.
He was born in 1965 and earned a BBA from the University of Southern California in 1988 and an MBA from Northrop University, California, in 1989. In 1992, he bought a stake in PT Allied Indocoal in a joint venture with an Australian firm, and developed an extensive network that helped him create a new business opportunities. In 1997, he formed motorcycle financing company PT Wahana Ottomitra Multiartha (WOM Finance). He led it to a US$150 million valuation and took it public in 2004.
In 2005, he acquired PT Adaro Indonesia that operates the largest single-site coal mine in the southern hemisphere. The IPO of Adaro Energy on the Indonesia Stock Exchange in 2008 raised Rp12.2 trillion (US$1.3 billion), with 35% of the company listed, to fund acquisitions to simplify the corporate structure into a single holding company with independent operating subsidiaries. In 2011, the company made it to the list of The Asia's Fab 50 Companies by Forbes.
He is also Commissioner of PT Indonesia Stock Exchange, President Commissioner of PT Alam Tri Abadi, PT Adaro Indonesia, PT Adaro Power, PT Bhakti Energi Persada, PT Adaro Persada Mandiri. He is on the Supervisory Board of the Adaro Bangun Negeri Foundation.
Recognitions

- Green CEO Award 2016 by Warta Ekonomi
- Indonesia Most Admired CEO Award 2015 by Warta Ekonomi
- Jewel of the Muslim World Award 2012 from the Organization for Islamic Co-operation
- Best CEO in Mining 2012 in Majalah Tambang's annual corporate excellence awards
- Asia's 25 hottest people in business in 2012 by Fortune
- Businessman of the Year in 2011 by Forbes Indonesia
REGISTRATION