Hiroshi Ohnishi
President & CEO
Isetan Mitsukoshi Holdings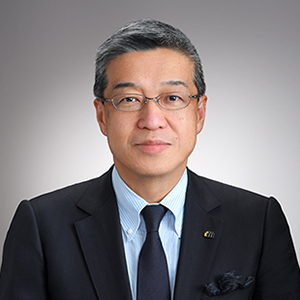 Mr. Hiroshi Ohnishi joined Isetan Company Limited in 1979. Since then, he has gained extensive experience in menswear fashion. As senior manager, he spearheaded the 2003 grand open of Isetan Men's building at their Shinjuku main store, which is now widely regarded as one of the leading menswear outlets in Japan. In order to meet the changing needs of male consumers, he worked tirelessly with buyers and sales managers to change the store design which was inconsistent between each brand into a harmonious one through tough negotiations with business partners.
After serving as Store Manager of Isetan Tachikawa Store and Mitsukoshi's General Merchandising Manager of Department Stores' Business, he was appointed President and CEO of Isetan Company Ltd. in 2009 and President and CEO of Isetan Mitsukoshi Holdings Ltd. in 2012.
Mr. Ohnishi values management philosophy that puts people first. He started the personnel management system reform for evaluating each employee impartially. He has also taken initiative in restructuring the supply chain which is the common issue for retail industry in Japan.
REGISTRATION